Medicare Advantage (Part C):
Medicare All-In-One!
We've got the details, just give us a call!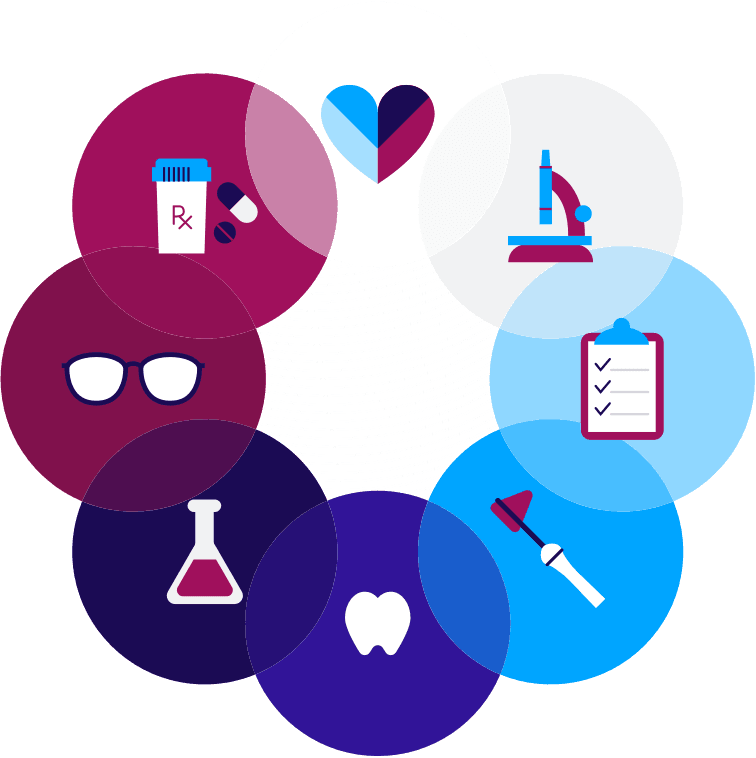 The Advantages of Medicare Part C
Medicare Advantage plans, also known as Medicare Part C plans, offer greater coverage than Original Medicare. In addition to hospital and outpatient care, Medicare Advantage may also cover vision, dental, and prescription drug costs.
Because Medicare Advantage plans are sold by private companies, there are many different rates, deductibles, and maximums available. Our licensed agents will help you navigate Medicare Advantage to find which plan best suits your health needs while answering all your questions about eligibility and enrollment periods.
Many Medicare Advantage plans provide comprehensive coverage
Medicare Advantage Plans (Part C)
Original Medicare (Parts A and B)
Prescription Drug Plans (Part D)

Hospital coverage

(hospital expenses, hospice care, skilled nursing)

Doctor and outpatient coverage

(doctor visits, outpatient care, preventative services)

Prescription drug coverage

(prescription drugs from multiple tiers)

*

Dental and vision coverage

(dental exams, eye exams, glasses)

*

Annual out-of-pocket maximum

(never pay more than a pre-determined annual amount)

As of 2019, there are nearly 23 million Medicare Advantage beneficiaries in the nation.*
*Centers for Medicare & Medicaid Services (CMS) Fast Facts, CMS.gov
Still have questions about Medicare Advantage? We're here to help! Fill out the form and one of our licensed agents will contact you soon!**
*Required Field
By clicking "Submit", you and any other subscriber or user of these phone number(s) and email(s) consent to receive emails, phone calls, and/or SMS messages via automated technology, and/or pre-recorded and artificial voice messages from healthcareplans.com, its licensed sales agents, and other business partners at the number(s) and email addresses provided about Medicare Supplemental coverage, Medicare Advantage, Prescription Drug Coverage, and other products and services we offer. Your consent is not required as a condition of purchase and does not automatically enroll you in the plans discussed. Your consent will not impact your current or future Medicare enrollment status and you are not obligated to enroll in a plan. You also agree to our site's Privacy Policy & Terms and Conditions.